The AACI's Official Blog
This site is the official blog of The American Anti-Corruption Institute (AACI). It is an integral part of The AACI's Media and Public Relations Dept. We also publish here our and others news, opinions, research, and white papers.
The AACI's View
These are the official opinions of The American Anti-Corruption Institute (AACI). Our vision, mission, and code of ethics provide the guidelines for our views. When we issue an opinion or express our perspective on a relevant matter, we expressly state that this is The AACI's view. We publish our beliefs, ideas, and attitudes on our websites (theaaci.com, theaaci.net, and theaaci.org), The AACI official blog, and The AACI social media accounts ( Facebook, Twitter, and Instagram)
Opinions
The AACI publishes opinions and contributions written by some of its employees, management, and directors. It also publishes contributions from other experts, academicians, and professionals.
Views and opinions expressed under "Opinions" of this blog or at The AACI's website are those of the authors and do not necessarily reflect the official policy or position of any other agency, organization, employer or The American Anti-Corruption Institute (AACI).
Texas A&M University, School of Law
University of Ottawa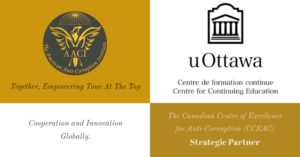 Qatar University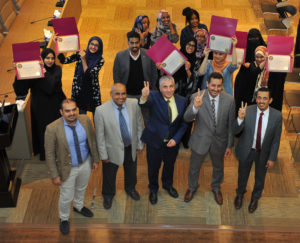 Recent Posts
Categories
Archives
Signup – Receive periodic updates on The AACI research, events, publications, and blog posts.
Instagram